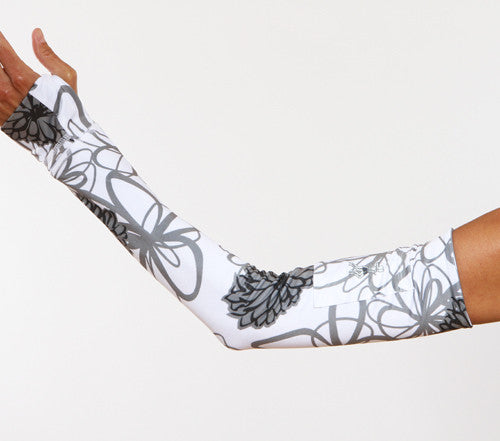 RunMums Noir Compression Sleeves
Regular price $39.00 $39.00 Sale
New and improved Compression Sleeves Arm Warmers in our new RunMums Noir (black, grey and white) floral print are made with our high performance technical fabric to keep you warm, dry and comfortable. Each sleeve features a perfect-sized reflective pocket on the exterior - perfect for energy gels and a cuffin (roll over hand garage) as well as thumb holes for ultimate cozy comfort performance.
Features:
Thumb holes for cozy comfort
Hand garage built in "cuffins" eliminates the need for gloves
Reflective pockets on both sleeves
We stand behind our products 100%. åÊIf you are not completely "Skirt Satisfied" you may return or exchange within 30 days.