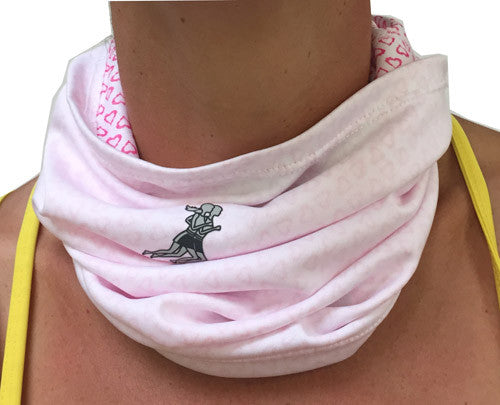 White & Pink Keep it Chill Neck Gaitor Face Wrap
Regular price $30.00 $30.00 Sale
New White & Pink Keep it Chill neck gaitor/ face wrap with Xylitol infused hearts that activate with moisture and provide an amazing cooling effect. The gaitor is designed to be very versatile and can be worn in many ways...around the neck, on the head, as a tube top...
Features:
Xylitol infused print provides cooling effect
Versatile style can be worn many ways
Reflective logo
*Xylitol is not safe for pets if ingested
WARNING: Face covers do not guarantee protection from viruses and should be combined with other preventative measures.