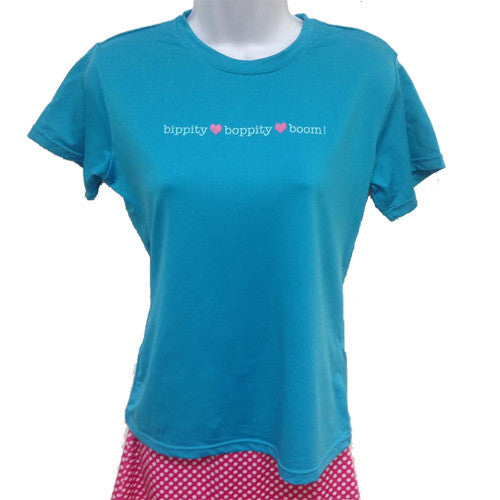 Bippity Boppity Boom Azure Performance Tee
Regular price $39.00 $10.00 Sale
NEW Bippity Boppity Boom! azure blue performance tee featuring glow in the dark slogan & hearts on the front and reflective logo on the back. Butter soft high performance tee in a feminine flattering silhouette. Hits at the hip. Features:
Butter Soft Performance fabric
We stand behind our products 100%. åÊIf you are not completely "Skirt Satisfied" you may return or exchange within 30 days.