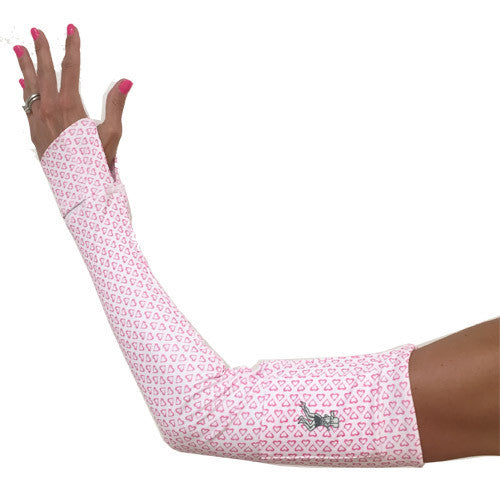 White & Pink Keep it Chill Sleeves
Regular price $44.00 $44.00 Sale
New White & Pink Keep it Chill arm sleeves with Xylitol infused hearts activate with moisture and provide an amazing cooling effect. The sleeves are great for sun protection and cooling.
Features:
Thumb holes for cozy comfort
Hand garage built in "cuffins" eliminates the need for gloves
Reflective pockets on both sleeves
We stand behind our products 100%. If you are not completely "Skirt Satisfied" you may return or exchange within 30 days.